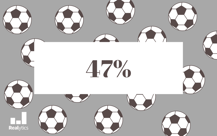 What is it?
The percentage of the online population that plans to watch the FIFA World Cup in 2018. This key sports event will take place in Russia during the Summer 18 and is already seducing half of the world's online population.

What does Realytics think about it?
Soccer isn't just a sport. It's life, it's a passion. And it's what almost half of the world's online population will be watching from June, 14th to July, 15th 2018, during the FIFA World Cup in Russia.
GlobalWebIndex surveyed 80,267 persons and found that 47% of them was planning to watch the World Cup. Among them, 55% of male Internet users, and 37% of female ones. The audience ready to watch the World Cup is actually higher than that of the Premier League (25%) in Europe.
This is an actual proof of how sport can bring together crowds and attract TV-viewers to watch it. Soccer is very popular, it is actually the more popular sport of the world with more than 3,5 billion lovers all around the world. The World Cup is also the 2nd most watched sports event, with 25 billion TV-viewers in 2014, for the last edition. Every 4 years, the competition is broadcast in 213 countries and is watched by people everywhere, increasing the economy for various reasons.
People won't only watch it on TV, no matter if it is at home, in bars, at a friend's house (or at work); some say they will watch it on apps, and here is the detail of their choice: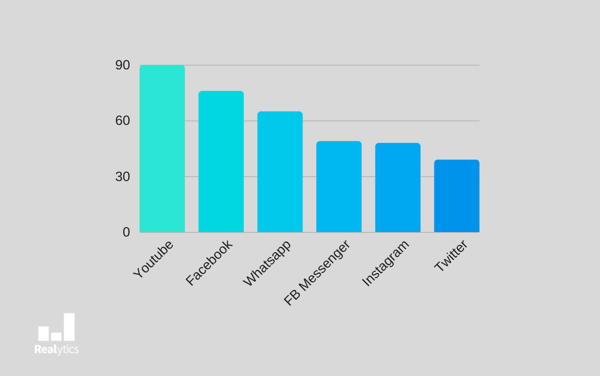 Sport is definitively a great program to think of when planning on buying ad space, especially during sports event such as the World Cup and soccer! It is a great occasion for TV advertisers to gather and to allure TV-viewers with their ads!