Happn & Realytics: A first date they will both remember
Happn, the app that allows you to find the people you've crossed paths with, has shown its very first TV ad on French screens, at the beginning of January, 2016. Named "Find the people you've crossed paths with", the ad was created internally and exists in 2 different formats (20 and 15 seconds).
Created in 2014, Happn is the first dating app 100% mobile, in real-time and with geolocation. Available in 30 big cities, from Paris to London, New York, Los Angeles, Madrid, Sao Paulo, Mexico, Hong Kong or Bangkok, the app has seduced more than 10 millions users since its launch.
In order to have a clear and immediate understanding of its TV campaign impact on digital, Happn has chosen Realytics to help them measure the performance of its ads.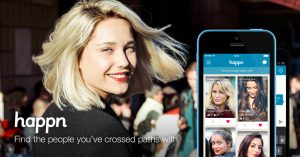 "This very first TV campaign was a major issue for Happn. Tv is a powerful media: it is possible to reach the public we were targeting and reinforce our notoriety on a competitive marketplace. We have created this spot internally, so that's why we needed a trustworthy partner like Realytics, who can help us measure the impact of our TV campaign on our designated target".
Didier Rappaport, CEO Happn
In order to analyse those conversions, the platform measures in real time the direct and indirect impacts of each and every spot, which are then turned into KPIs. This TV analytics tool developed by Realytics will allow the marketing team of Happn to know the real ROI of their TV campaign, to optimise their media plan and to target a better qualified audience.