You don't have the budget to subscribe to a TV Analytics tool or don't see how it can be useful for you? TV Analytics can bring you a lot...
The misconception: TV analytics doesn't seem to prove enough worthwhile for you to invest money in it

The context
Your budget seems to tight or it is already fixed and you don't see the point of having an analytics tool: you've already spent too much budget in TV.

Realytics' answer
It's a good start to invest in TV. But the work doesn't end there! Once this first step taken, it is important to strengthen your TV investments by optimizing them. Of course, it costs you money to invest in TV, but it can also be a money maker!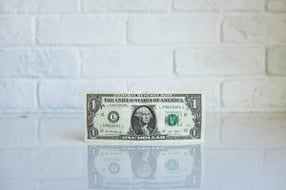 At Realytics, we have a team of media experts, dedicated to your performance, who delivers campaign assessments and recommendations who can directly apply to your next TV campaigns.
And all of what our team is telling you helps you make profits and optimise your investments. Sometimes we advise you to change your creative and insert a bigger CTA; other times, to adjust your media plan and pick other channels or day parts…
There is no need to prove the efficiency of TV: it is already done. But when taking our advices into account, you can really boost your performance and gain in notoriety.
Following a second campaign, and after having applied our recommendations, some of our clients see their sales revenue go up by 400%, others a +115% increase of visits of their quote and estimate pages, others again, a +60% of app installs…
Television is a powerful drive to web, drive to app and drive to store media, and once they've realized that, our clients can increase their TV budget by up to +40%!
The misconception: You're already retargeting all the visitors of your website and don't see why you should retarget the ones coming from TV

The context
Your website counts a lot for you: it is where everything is happening and is advertised. You've placed some retargeting tools everywhere on it, and don't see how retargeting the web visitors coming from TV could be of more help.

Realytics' answer
When choosing a retargeting tool like the one Realytics offers, you make sure you're reaching an audience already interested in your brand/products: After having seen your ad, they directly went to your website and checked it out.
By retargeting the ones we call "TV-engaged viewers", Realytics allows you to draw more value from this captive audience, and better know those TV viewers interested in your message. Realytics is the only actor able to precisely identify who those TV-engaged viewers are, and capitalise on this engaged audience. More than simple retargeting on pages that couldn't be relevant, Realytics allows you to re-expose your TV-engaged audience to your message during their web browsing, to reach an equivalent audience of your TV-exposed viewers, or to diffuse you spot to those who have not seen it yet.
There is nothing like mentioning "seen on TV" on the product/services you advertise about on TV. This way, you earn the trust of the TV viewers! Plus, with our real-time solution, you can convert quasi instantaneously a very "hot" audience. These cross-channel scenarios help you maximise your chances to convert in digital!
Discover our solution Digital Follow-Up.