There is kind of a smell of gift wrap, self-questioning and mulled wine in the air these days... Quite normal, 2019 is coming to an end.
Let's take a look back. 500 years ago, Leonardo da Vinci died at Château du Clos Lucé in Amboise, France. A hundred years ago, Germany and the Allies signed the Treaty of Versailles in the Hall of Mirrors, but 20 years later, the strange war broke out. Thirty years ago, tens of thousands of East Berliners rushed west across the "wall of shame", finally knocked down.
And this year, Realytics was more prolific than ever. Zoom.
A small step for analytics but a big step for programmatic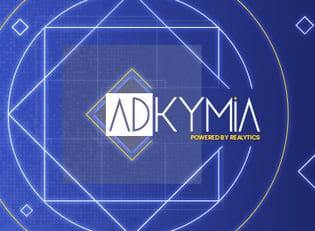 On July 21, 1969, Neil stepped, or rather bounced, for the first time on the lunar ground. 50 years later, Realytics launched the very first TV programmatic buying platform, which automates and simplifies the purchase of TV campaigns in store: Adkymia.
Innovation? Yes. Revolution? Yes. Are we going to stop there? No. This is just the beginning.
For the moment, we have on boarded 8 TV sales houses, so +40 TV channels, and our well-trained algorithm has simulated more than 50 media plans!
We have revealed to you the first solution of programmatic TV buying platform, but we have not yet shown you the extent of all its possibilities. We will have to wait 2020 for this....
In addition to Adkymia, we launched 2 new products and initiated a partnership. Ad Perf 360 measures the performance of online video campaigns in addition to TV, and Lead to Store has become the solution for analyzing the contribution of TV to offline sales. We have also partnered with Kantar on a Brandformance offer, to go even further in terms of TV coverage.
Happy Birthday to us, Misters Presidents

No one wore a dress adorned with 2,500 rhinestones, but, to celebrate our 5 years, we gave a toast and melted for a raclette on February 25th, then popped some bottles of Champagne with you on July 4th. Realytics did celebrate its wooden wedding anniversary with the TV analytics market, and has not finished blossoming!
Another anniversary is the one of our first year of GDPR compliance. We had started to comply with the European Regulation before the fateful date of May, 25th, and are able, 1 year after its implementation, to review the actions we have taken to comply and to ensure that we take good care of your valuable data. And we are continuing the work, especially on our new solution, Adkymia.
Our irreducible Ryders
The little blonde dude who wears the mustache like nobody made its first appearance in 1959 and strongly disrupted the plans of the Roman Republic. 60 years later, our team of irreducible sales, account managers, traffic managers, data analysts, marketers, but also data scientists, devs and PM are dedicated daily to the successful development of our offers and all our products.
Since our creation in 2014, our team have analyzed 3 million TV spots, scored 500 million TV visits and tracked 12 billion web visits. All this for whom? For our 450 customers, including 65 new customers in 2019.
What's new on the Internet?
In 2009, the French Constitutional Council issued a decision confirming that "the Internet [was] essential to the exercise of freedom of expression". 10 years later, we can only welcome this statement since the global computer network has enabled us to publish about 50 blog articles, 5 white papers and studies, but also to complete our glossary, to publish 4 news stories and to submit a quiz on DRTV (and, if you had to search "diaretivi" on Google, it is time for you to take it).
We also took advantage of the generosity of the web to host a new website, Adkmia.com, and added a few pages here and there on our Realytics.io website, on which, by the way, 132,468 pages were viewed this year 2019. In addition to visiting our websites, more and more of you are following us on social networks: this year, more than 3,300 of you were putting little 👍🏼, little 💙et and little 👏🏼 in our publications. Thank you 💕
Values in the spotlight
The very first French Mcdo opened in 1979 in Strasbourg, and 40 years later, we can tell you that it is still being honored. With about 813 menus Best Of to our credit, making it 925,600 calories, we did remain loyal to the red and yellow clown.
Because, yes, everything related to food constitutes one of the pillars of our group, and we are particularly attached to our culinary traditions. Traditions that we have analyzed, cross-referenced, grouped and associated to define our corporate values. There are 4 of them: Trust in Collective, Crack Expectations, Decide to Care and Learn & Have Fun, and they reflect our corporate culture, our team spirit, and the values that bring us together.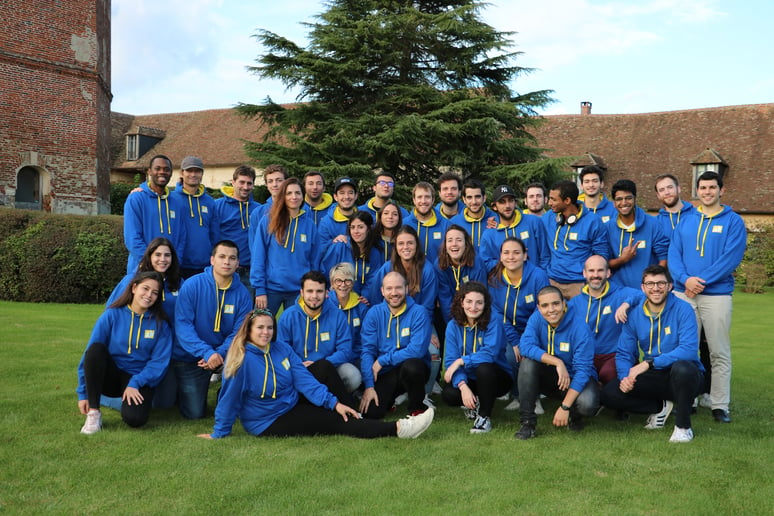 See you in 2020!